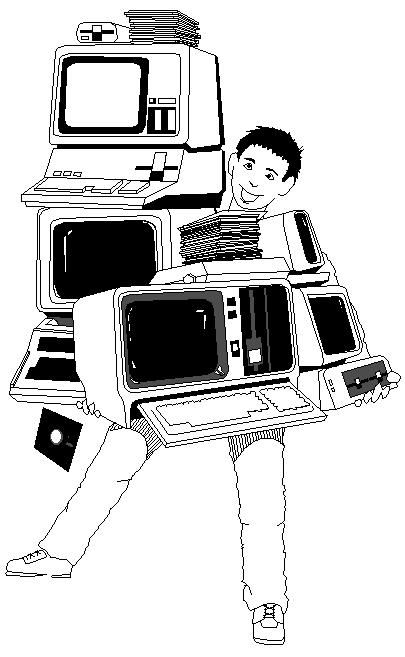 The Vintage Computer Festival started in on October 25, 1997 at the Alameda County Fairgrounds in Pleasanton, California. Founded by Sellam Abraham after posting to cctalk (Classic Computing) Discussion List. By 2006 it found it's home at the Computer History Museum. Stopping in 2007 and rebooted in 2016.
VCF West 2022 is fast approaching!
Held again at The Computer History Museum in Mountain View California on August 6 & 7.
Exhibit registrations will be closing after the July 4th holiday and speaker slots are just about full!
If you're planning on exhibiting please sign up ASAP
here
.
If you'd like to speak please email me at 
erik@vcfed.org
 with your ideas and availability.
Volunteers are always needed to help at our front desk, in consignment, with set-up and tear down and or with any number of other tasks that keep the show running smoothly.  Students are welcome to volunteer and we will sign or otherwise document this for volunteer hours.