Please note: This year's show is on Friday and Saturday. There will be no Sunday event.
For biographies and other interesting information about our speakers please go to our 2023 VCF West Speaker Bios page.
The speaker schedule for VCF West 2023 is:
FRIDAY, AUGUST 4
10 AM = Jeri Ellsworth = On Jeri 
NOTE: This talk will start right at the beginning of this year's VCF.  We will open the front gate at 9:30 AM on Friday to allow people to get seated before Jeri speaks.
Jeri will discuss her long career in geekdom and her lifelong passion for gaming and inventing with a special emphasis on vintage computing.
11 AM = Byron Stout = What can Vintage Computing tell us about the Next Generation of Engineers
The cost wars of the 1980's placed personal computers into millions of households for the first time ever. This turned a generation of young people onto engineering concepts, so they were ready when the Internet needed engineers in the1990's.
Will future generations be ready when the Next Big Thing hits?
Let's talk about why things worked for older generations, but our younger generations perceive the world differently.
I'll also share my Top 10 Ways to work with Gen Z and Gen A kids.
12 PM = Marc Verdiell, Eric Schlaepfer, Ken Shirriff, Mike Stewart = Restoring the Apollo Guidance Computer + live Apollo DSKY screen demo
The crew that restored the Apollo Guidance Computer and DSKY (Display Keyboard ) unit will discuss their efforts as well as give a live Apollo DSKY screen demo.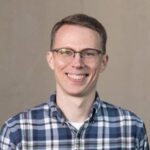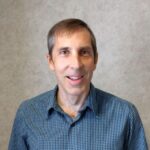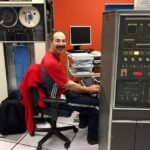 1 PM = Eric Schlaepfer, Windell Oskay, Ben Jordan – Open Circuits: The Inner Beauty of Electronic Components – a Book interview.
The panel will discuss the Open Circuits book and stories around its creation and content.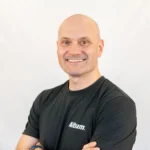 2 PM = Dave Plummer = Windows War Stories
Dave will talk about his long and storied career with Microsoft working on the early Windows iterations as well as his other computer technology related efforts since.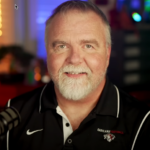 3 PM = Rob Carnegie = Oh Canada, what did you invent?
Canada's deep (and often unseen) roots in the field of computing from the days of the Ferranti-Packhard to early Micro-computers and mainframes..
Rob's presentation will reveal some startling milestones in Canadian computing history including;
In the early 1950s the largest computer in Canada was larger than any in the US.
Canadians invented the trackball, Windows network based email and the sound card!
A Canadian built the world's first video game!!
A Canadian woman fixed the UK's EDSAC!!!
Another Canadian woman invented assembly language and we'll present never before seen video of her recounting the experience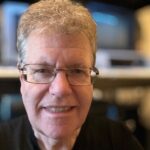 4 PM = Byron Stout = Modern Tools for Sprite Animation
I used to use graph paper to design Sprites in the 1980's but now you don't have to. There are so many wonderful modern tools that can help you build amazing Sprites for your programs.
We'll talk about some of the free and paid tools that are available and then use the newest version of CBM PRG Studio to build a simple game with an animated character.
5 PM = Joe Decuir = Three Generations of Animation Machines
A presentation of several generations of early animation hardware.  This includes the Atari 2600 game console, the Atari 8-bit personal computer and the Amiga computer with recorded demos.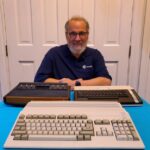 ---
SATURDAY, AUGUST 5
10 AM = Sean Harrington = Current State of the Aquarius Computer
A brief journey through the history, death, and rebirth of the coolest little 8-bit computer system you didn't know you needed to care about.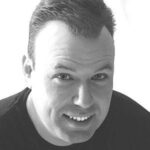 11 AM = Leonard Tramiel, Dave McMurtrie = Early Commodore History

Leonard Tramiel had a close association with Commodore from the earliest days and has plenty of stories to tell. His talk will be a series of those stories with ties into the early Commodore products, personalities and, maybe, a scandal or two.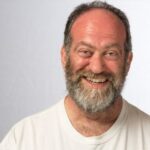 12PM = Greg Berkin = Early Apple and Mac talk
What early Mac development was like, meeting Steve Jobs, working with Apple in the 80's, publishing Mac software, hosting Woz at the White House in '06, and much more.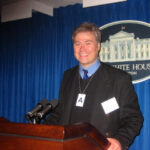 Al was a part of the birth of Atari and had his hand on just about everything they did, right from the beginning.  He even had something to do with bringing a couple of guys named Steve in on some projects.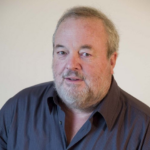 2PM = Bob Welland = A life inside of Moore's Law: tales of a journey at Commodore, Apple, Microsoft, and more
A talk about "The Long and Winding Road" that covers things and people Bob has worked with over the years … there are a lot of connections. Historically interesting things would be:
* Early personal computers IMSAI, Processor Technology, Cromemco while at "itty bitty machine company"
* Working at Mark Williams and the first cleanroom clone of Unix (Coherent) and Mark Williams bit to be the OS provider for the first IBM-PC, the sad attempt DEC made to make a PC (the Rainbow-100), learning about the Xerox Alto, etc.
* Working at Tecmar and the first Mac, Tecmar's external hard disk for the Mac
* Going to Commodore to work on the C900 (which used Mark Williams Coherent OS), the Amiga 500 effort, Unix at Commodore, etc.
* Going to Apple, the Apple Newton, the first ARM processor, etc.
* Leaving Apple to found a startup in the area of mobile client-server computing – pre-internet; Newton's collapse
* Going to Microsoft, the Internet Wars, IE3, JScript, etc.
3 PM = Bil Herd, Marc Verdiell, Dave Plummer, Jeri Ellsworth, Adrian Black, Kate Fox, June Tate-Gans = Webcaster's Roundtable
The Corelius Effect = Bil Herd & Ben Jordan
Adrian's Digital Basement  = Adrian Black
Macintosh Librarian = Kate Fox 
Nyblles and Bytes = June Tate-Gans
A cadre of technology webcasters will talk about their experiences interacting with technology audiences about topics vintage and new over the medium.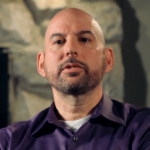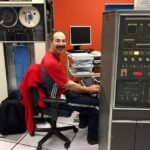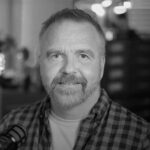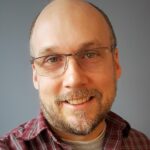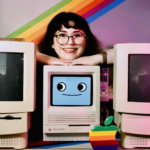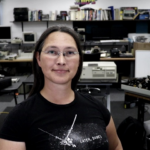 4PM = Carson Holgate = How to revive a dead open source project (my journey with AYAB) 
Description: AYAB is an open source project to retrofit vintage knitting machines to be controlled by computer. When I joined the project two years ago, it was dead. Now, it's a thriving and active community. Let me tell you how we got here.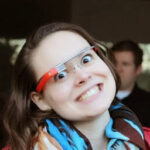 NOTE: This list is potentially subject to some change.