Board of Directors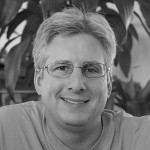 Erik Klein – President
Erik Klein has been involved with computers since the 1970s and still has the receipt for his first PC, a 1981 IBM.  He has been making his living in the industry as a software developer since the mid 1980s.
Erik graduated from UCLA with a Bachelors in History, is a volunteer docent at the Computer History Museum in Mountain View, California and is a semi-regular consultant on vintage computing for all sorts of folks.
He is the original founder of the Vintage Computer Forums and the vintage-computer.com website which represents a good portion of his oversized collection.
By day Erik is a Chief Engineer for a major medical device manufacturer and by night Erik chairs the Federation board, runs the West Coast Vintage Computer Festival and tries to give equal time to his many other hobbies (Photography, Corvettes and more) and his family.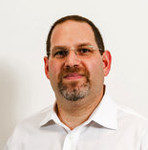 Corey Cohen – Treasurer
Corey Cohen is a co-founder of the Vintage Computer Federation and has been involved professionally in the computer business since he sold his first computer game at age 12 from the shelves of a local computer shop in Long Island, New York.  He balanced his time in those early years between computers, acting, competitive vocalist competitions and attending school.
Corey is a world-renowned Apple-1 expert who has assisted some of the largest museums in the world with creating vintage computer exhibits.  He is a frequent TV guest when extremely rare vintage computing technology is brought up for auction and is often requested by public auction houses to authenticate and restore vintage technology. Corey is actively involved in the preservation, restoration, and history of 1970s hobbyist computers such as the MITS Altair, Apple-1, Sol-20 and Scelbi computers.  As a former HP engineer, he also has an interest in restoring vintage HP scientific calculators from the 1970's and 80's. His web site is MyAppleComputer.net.
Corey resides in New Jersey with his wife and two children. Beside his work with vintage technology, he is a Senior Director of Product Management at CA Technologies and is co-inventor of various patents in the computer field. He is also an avid collector of Porsche vehicles and a fan of high school and college lacrosse.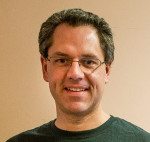 Jeffrey Brace – Vice-president and Chairman
Jeff Brace is the Vice President of the Vintage Computer Federation, showrunner for Vintage Computer Festival East, docent manager for the Mid-Atlantic chapter, and event manager for the Mid-Atlantic chapter. He organizes the monthly repair workshop, swap meet and holiday party.
Jeff Brace graduated from Drexel University with a bachelor's degree in Computer Information Systems. He worked as a database programmer for five years before becoming a Taekwondo instructor. He received 5th Dan black belt and is currently a Master Instructor in Taekwondo having taught for 18 years. He received his master's degree in Elementary Education from Drexel University and is looking to become a public school teacher. His first computer was a Commodore 64 and is his favorite machine to this day.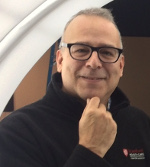 Dag Spicer
Dag Spicer is senior curator at the Computer History Museum in Mountain View, California. His background is in electrical engineering and history. Dag joined the VCF to assist in expanding the grass roots involvement of computer enthusiasts in the story of computing, one in which every person on earth is now a part.
Originally from Canada, Dag now lives in Santa Clara, CA. His hobbies include reading, hockey, and Cycladic art.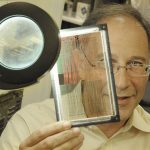 Bob Roswell
Bob Roswell is founder and curator at the System Source Computer Museum https://museum.syssrc.com near Baltimore. After graduating with a degree in Computer Science, he began working at a ComputerLand store and then opened several franchises with his business partner. When not at a computer, he enjoys hiking and biking. Bob and his wife live in Baltimore with (adult) children living up and down the east coast.