System Source will be having a Swap Meet on July 22, 2023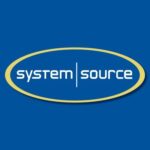 Click HERE for Swap Meet Vendor Signup
Vendor Setup at 7AM
Vintage Computers & Electronics, Radios, TVs, Amateur Radio, Other Tech
Saturday, July 22, 2023
Rain Date: Sunday July 23, 2023
FREE GENERAL ADMISSION!
GENERAL ADMISSION @ 8AM until 2PM
ADDRESS:
*Outdoor swap Meet*
System Source Computer Museum
338 Clubhouse Rd
Hunt Valley, MD 21031
VENDOR COST is per space. First space is $20, each additional space is $10.
This time it is an outdoor swap meet. Bring your own table or rent one for $15. Table isn't required, but recommended.
A space is considered a 9 feet by 18 foot area (the general size of a parking space).
* Reservation doesn't guarantee sales.
* System Source is only providing a space, vendors must bring their own tables.
* All items that you bring must be taken with you. No items are to be left behind.
* Inside bathrooms on site.
* No refunds.
* We will have sodas and Subway for sale
SELL LIST: Anyone interested in sharing what they will be bringing can list it HERE
WANT TO BUY LIST: Anyone interested in sharing what they want to buy can list it HERE
AFTER THE SWAP MEET, COME VISIT OUR System Source Museum!
Bob Roswell
Updated May 26, 2023.