Back to VCF East homepage — Back to VCF East Talks Page — VCF East Schedule
Friday, April 14 from 3PM to 5PM
Join us for an unscripted roundtable discussion featuring your favorite web casters and YouTubers as they delve into their passion for retro technology! From vintage computers, gaming consoles, and software to classic gadgets and the early days of the internet, this engaging conversation will take you on a nostalgic journey through the evolution of technology.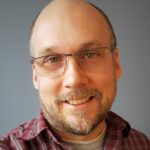 Adrian Black — (Adrian's Digital Basement)
Adrian has been fixing vintage computers on his YouTube channel "Adrian's Digital basement" since 2016. His first computer was a Commodore VIC-20 which he got in 1982 at the age of 7. This put him on a lifelong journey of tinkering and working with computers and technology which brings us today, where Adrian can often be found
down in his basement making videos about troubleshooting and repairing broken
vintage computers. Entirely self taught, Adrian specializes in pinpointing exactly
what is wrong with a computer and explaining to his viewers how they can use
logical thinking to figure out what has failed on the system. This allows for pinpoint
repairs versus randomly replacing parts until the system works again.
Adrian is from Montreal Canada but now resides in Portland Oregon.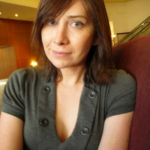 Jeri Ellsworth — (C64 DTV, Tilt Five)
Jeri Ellsworth is a self-taught computer chip designer, inventor, entrepreneur, product creator, and system-level engineer. Her love for invention began with building race cars before working with hardware design, creating a complete Commodore 64 system on a chip housed within a joystick, called C64 Direct-to-TV. The C64 DTV is a joystick-shaped device that looks like a toy, but contains a complete Commodore 64 computer system with 30 built-in games. Her combined passion for gaming and invention has fueled the creation of many cutting edge technologies, culminating in the creation of Tilt Five®, the world's first augmented reality tabletop gaming system.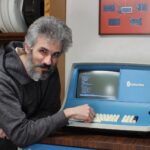 David Lovett — (Usagi Electric)
Hello, my name is David and I run the Usagi Electric Youtube
channel. On the channel I tinker around with all sorts of vintage
computing stuff, from a homebuilt 1-bit vacuum tube computer
to a Centurion business minicomputer with hard drives that
weigh more than a person and even to the World's largest 555
timer using nothing but vacuum tubes. So, if large scale computing is something you're curious about, I may just have something that you'll find interesting!
Fran Blanche — (FranLab)
Fran Blanche is the owner and founder of Frantone Electronics (1994-present) and FranLab (2010-present). Fran is a completely self-taught electronic and mechanical engineer. Frantone was one of the world's very first boutique guitar effects companies, with one of the first music company websites.
Fran is a graphic artist, musician, space technology researcher, historian,
mechanical engineer and woodworker, as well as a former professional FM radio
DJ and announcer. She has worked vintage Apollo flight hardware at the
Smithsonian National Air and Space Museum.
Fran currently maintains a popular YouTube channel for FranLab that showcases
her many interests, including art, music, films, and various sorted projects.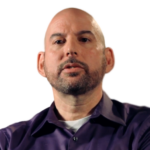 Bil Herd is a computer engineer and designer who gained prominence for his work at Commodore International in the 1980s. During his time at the company, Herd contributed to the development of several iconic products, including the Commodore Plus/4, C16/116, C264, and C364 machines. Bil Herd designed the significantly more successful Commodore 128, a dual-CPU, triple-OS, compatible successor to the Commodore 64. He was known for his technical expertise, innovation, and creative problem-solving skills.
After leaving Commodore in the late 1980s, Herd continued to work in the
technology industry, developing products for various companies and
contributing to the advancement of computer hardware and software. Today,
he is recognized as a pioneer in the field of personal computing and remains an
influential figure in the industry.