Here's a map of the event and where everything is: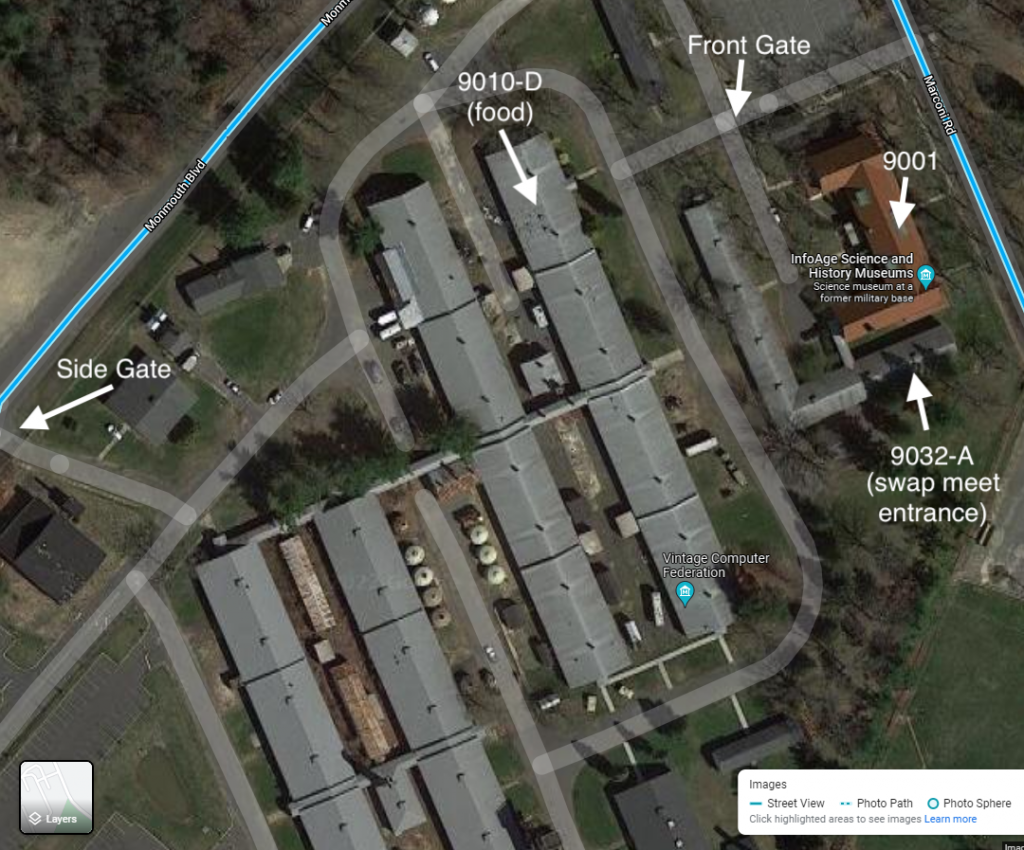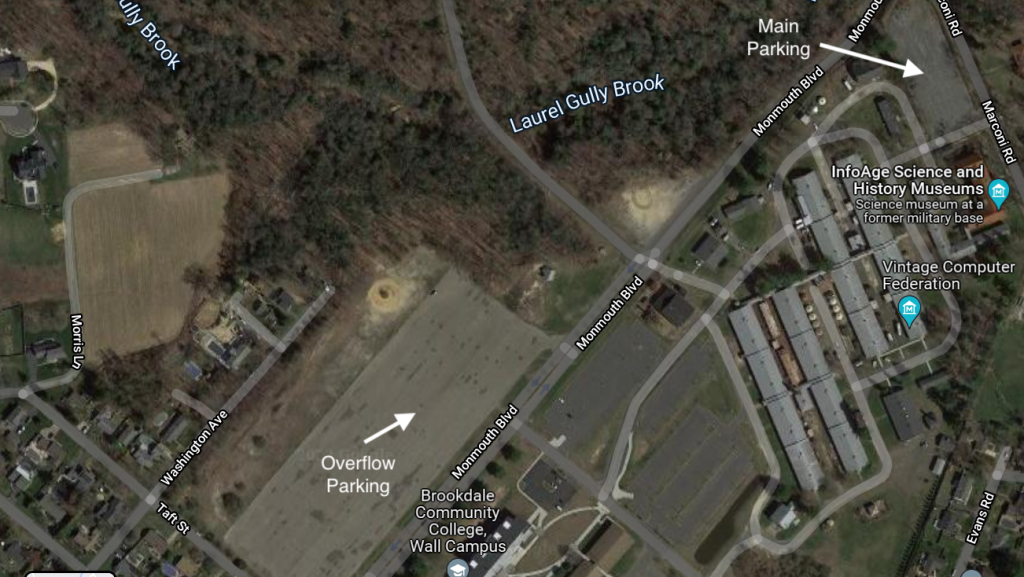 Overview of swap meet Parking.
Vendors will be in 9032-A, 9001, 9010-D.
Free Pile is in 9010-D.
Food is 9010-C, but you must go into entrance of 9010-D and turn left.
Vendors drive through front gate and check in at 9032-A.
Buyers park in parking lot and walk through front gate.
Any more updates will be put onto swap meet web page: https://vcfed.org/vcf-swap-meet/