THE SWAP MEET IS A GO FOR SATURDAY APRIL 24! 
GREAT WEATHER IS EXPECTED!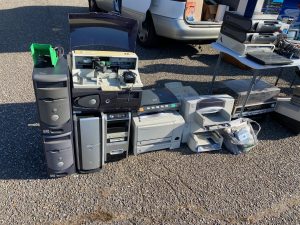 DATE
:
April 24, 2021
TIME
: 8AM to 2PM
ADDRESS
:
Parking Lot on Monmouth Boulevard, Wall, NJ
Across from InfoAge Museum and Brookdale College
GPS location
: 
https://goo.gl/maps/m1AAS4UUziGXnoPeA
( 40.1848793,
-74.0630848 )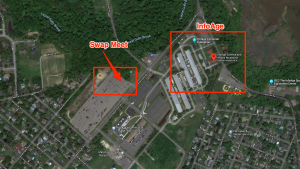 VENDOR COST
is per space. First space is $20, each additional space is $10.
You can park in your space and sell out of your vehicle and/o
r set a table(s) up in your space behind your vehicle. Space size is normally 10 feet wide by 20 feet long. We are increasing that due to Covid-19 to 16 feet by 20 feet.
FREE for BUYERS!
SEND PAYMENT TO
: 
paypal@vcfed.org
 (FRIENDS AND FAMILY OPTION)
Write in the note section:
[your name]
VCF 
Swap
Meet
 4/24/2021
Number of spaces: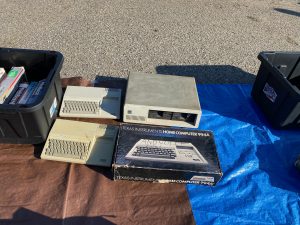 * Reservation doesn't guarantee sales.
* The Vintage Computer Federation is only providing a space, vendors must bring their own tables, tents, cars.
* In case of inclement weather, money paid will be refunded.
* All items that you bring must be taken with you. No items are to be left behind.
* Porta Potty on site.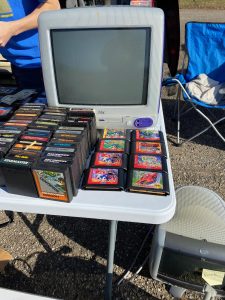 AFTER THE SWAP MEET, COME VISIT OUR VCF MUSEUM @ INFOAGE!
We are open from 1PM to 5PM: https://vcfed.org/vcf-museum
The Vintage Computer Federation Museum is located nearby the swap meet and is part of InfoAge Science and History museums.
InfoAge and VCF Museums are open every Saturday, Sunday and Wednesday from 1PM to 5PM
InfoAge museums: infoage.org.