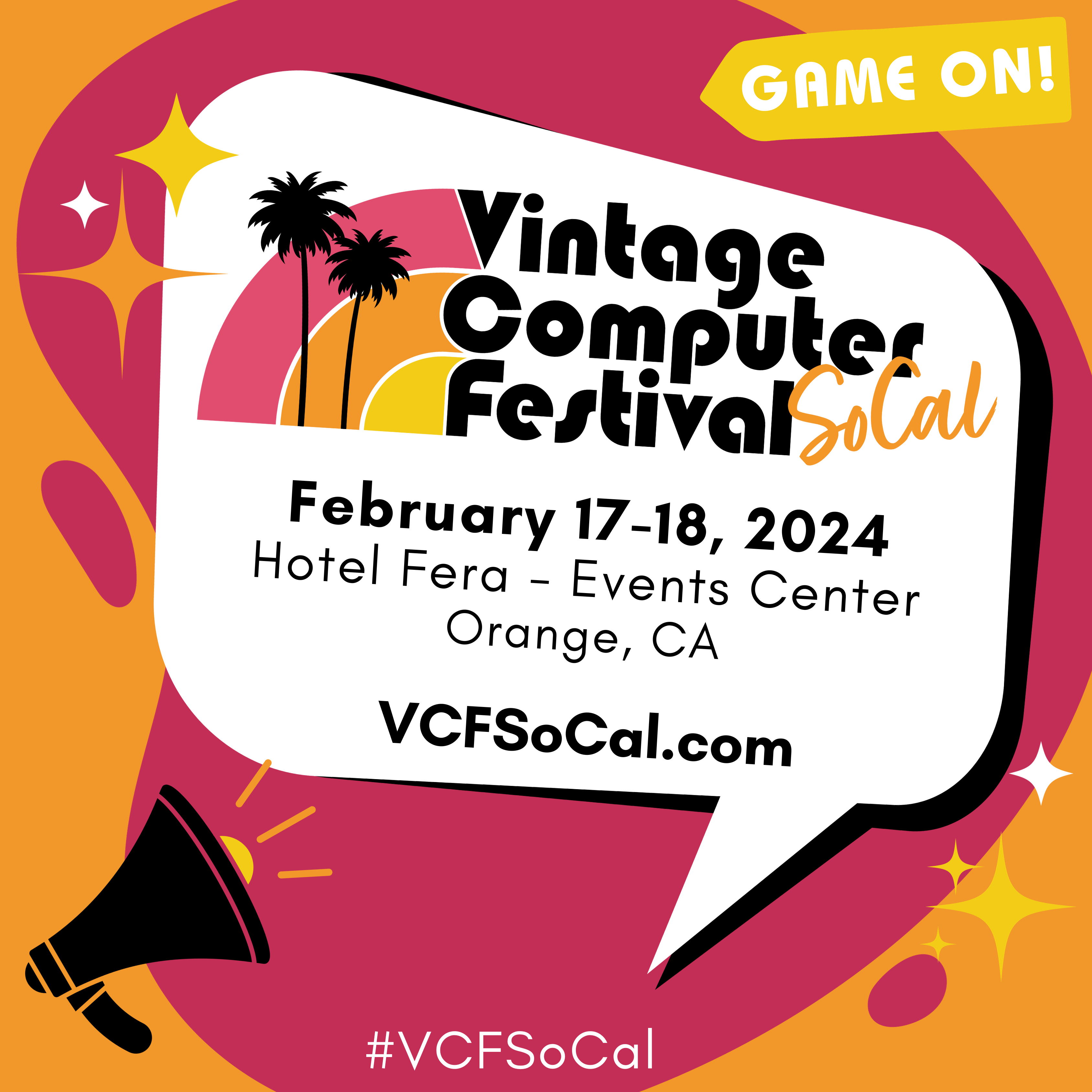 Introducing VCF SoCal!
We're pleased to announce the newest addition to the Vintage Computer Festival lineup – VCF SoCal in Orange, California on Presidents' Day weekend, February 17-18, 2024.
Tickets will be on sale shortly, but hotel rooms are available to be booked now. Visit VCFSoCal.com for more details.
The city of Orange is in the heart of Orange County, minutes from Disneyland, beaches and skiing – with easy access to John Wayne airport.
Reserve your spot at the retro-filled, inaugural weekend in SoCal!