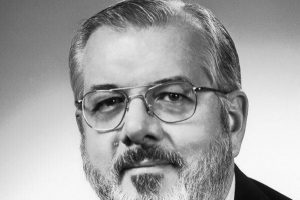 Bill Godbout, a legend in the S-100 community for his 1970s-1980s work at Godbout Electronics and CompuPro, perished November 8 due to the Camp wildfire in Concow, California. He was 79.
There is a family-led GoFundMe campaign to support their needs in this difficult time.
Godbout was an important advocate for the industry-standard S-100 bus in its early days, as well as being a parts supplier for electronic music projects, according to 1970s microcomputing expert Herb Johnson.
Godbout was born October 2, 1939. He talked about his introduction to computing in an interview with InfoWorld magazine for their February 18, 1980 issue. "My first job out of college was with IBM. I served a big-system apprenticeship there, but I think the thing that really triggered [my interest] was the introduction of the 8008 by Intel," he said. "I was fascinated that you could have that kind of capability in a little 18-pin package."
Steven Levy, in his book Hackers: Heroes of the Computer Revolution, wrote about Godbout's Silicon Valley electronics business. "Bill Godbout… bought junk on a more massive scale — usually government surplus chips and parts which were rejected as not meeting the exacting standards required for a specific function, but perfectly acceptable for other uses. Godbout, a gruff, beefy, still-active pilot who hinted at a past loaded with international espionage and intrigues for government agencies whose names he could not legally utter, would take these parts, throw his own brand name on them, and sell them, often in logic circuitry kits that you could buy by mail order."
"For those of us who lived and did business in the East Bay during the opening years of the personal computer revolution Bill was a friend. He operated Bill Godbout Electronics from a Quonset hut on the margins of the Oakland Airport," explained Lee Felsenstein, associated with Silicon Valley landmarks such as Community Memory, the Homebrew Computer Club, Processor Technology, and Osborne Computer Corporation. "Bill was a friend and ally to the operators of the first generation of personal computer businesses that grew up in that early period."
"My only direct interaction with Bill took place in 1979 after Processor Technology closed its doors. I was trying to peddle the next generation VDM card but Bill asked me to design and prototype a simplified VDM-1 S-100 card — I did so but he didn't take it further for his CompuPro line of computers and add-ons," Felsenstein said. A year or two later, "He was a member of the poker group that included Adam Osborne, George Morrow, and Chuck Peddle, and made a bet there that Adam would not ship his Osborne-1 computer on time. He lost that bet, but it was a real squeaker — I was involved."
"Bill put on no airs — he was always 'one of the guys' and dealt in a straightforward way — this is worth noting for a time just after the opening gun when a new field often brings forth poseurs, popinjays, and pure phonies," Felsenstein added. "Bill was none of those and we are all distraught to learn that he was taken from us in this terrible way."
Budding engineer Mark Graybill got a job assembling clocks and other electronic gadgets at Godbout's Oakland facility in 1976. "I'd jump on a bus after school, go down there, and originally I'd go in and work at an assembly station. I was lucky to be in the area at the time. It was cool to be doing something in electronics," Graybill recalled. "He was kind of like the friendly uncle who'd let you take the sports car for a spin and laugh when you crashed it… I'll remember him as the guy who trusted a 14-year-old kid with a sackful of hundreds of dollars of RAM because it was too difficult to take the bus down everyday."