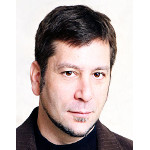 VCF board member Bill Degnan has resigned from his post but will remain an active member of the Vintage Computer Forum, an exhibitor at Vintage Computer Festival East, and a participant in the VCF Mid-Atlantic chapter.
We thank Bill for his many years of service to VCF and also to the former Mid-Atlantic Retro Computing Hobbyists (MARCH) which was one of the Federation's predecessor organizations.
Bill has been a close friend since 2004. He was proactive in urging our group to do everything from technical repair workshops to holiday parties to marketing initiatives to inventory control. We wish him well in all his new endeavors, and urge everyone to follow his fantastic blog about vintage computing projects.