Saturday, April 20, 2013 — Sessions for CompUSA Main Speaking Area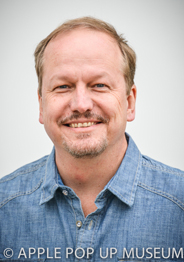 10:00am – 10:30am. — Welcome from Lonnie Mimms
Lonnie Mimms is the CEO of Mimms Enterprises, a Roswell-based real estate company, but outside his daytime work he is an avid collector of personal computers and related products. In the late 1990s, he realized that the devices of one of the greatest revolutions in mankind's history were being thrown away and decided to make a focused effort to save as many different personal computers as he could. From that effort he has amassed one of the largest private collections of early personal computers in the US. Now he wants to share it with you. Come join the adventure and witness the revolution that has changed our lives forever.  See: applepopupmuseum.com
11:00 AM — The RetroMacCast Live! —  James/John
James and John stroll down the Macintosh memory lane each week with the RetroMacCast podcast. Join them for a special live streamed show!  See:  retromaccast.ning.com
12:30pm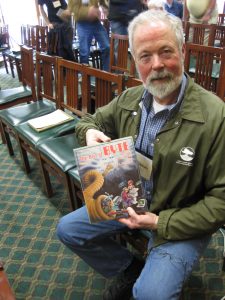 – 1:15pm. : Carl Helmers —  BYTE magazine's first editor reflects back.
Carl Helmers created the idea for BYTE magazine. He was part owner of a nd the first editor of BYTE at its founding in 1975 through the end of 1980. Carl will talk about how he met and became friends with Robert Tinney in Houston, Texas in the early 1970s, and how he found out about the first standard microcomputer parts in Houston in 1972. He will also tell of how his entrepreneurial goals of not long working for a NASA contractor ultimately led to part-time publishing, then in May of 1975 co-founding BYTE and its publishing company with a Peterborough NH publishing executive named Virginia Londner. The result was the first wave of personal computing, to include the 1977 MOS Technology 6502-powered apple ][ and the other earlier Intel 8080 powered personal computers of the era.  See:  helmers.com
1:15pm – 1:45pm. : Carl Helmers & Robert Tinney share some memories.
 BYTE magazine's first editor, Carl Helmers is joined by Robert Tinney, the artist who created the cover art for over 100 issues of BYTE. Robert will have his own talk on Sunday at 1:00 pm.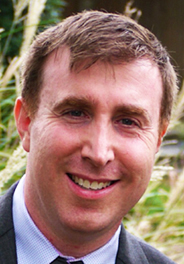 2:30pm – 3:00pm : Jonathan Zufi — Creating the Shrine of Apple Web Site
 Jonathan is the creator of Shrine Of Apple, a site dedicated to showcasing Apple products using beautiful photography with the goal of documenting every product ever produced by Apple. He will share some background on the site, and talk about some of the spectacular images presented there.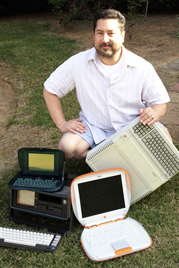 3:30pm – 4:00 pm : David Greelish — Steve Jobs and Walt Disney were more alike than you think.
David is the Director of the Vintage Computer Festival Southeast. He will discuss how these two visionary and innovative men transformed much more than just computers and movies in our time. The two were from very different generations, but there was a lot about their personalities, how they ran their companies and how they ultimately impacted our culture which connects them.  about.me/davidgreelish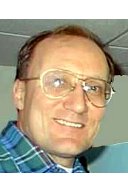 4:30pm – 5:15pm : Mike Willegal — A talk on the Apple I and SCELBI
Mike will discuss the formation and evolution of two personal computer companies founded at the dawn of the era of microprocessors. SCELBI Computer Consulting and Apple Computer's first machines were both designed by engineers, Woz and Nat Wadsworth, looking to build and own their own computer. As development of their personal machines evolved, and was influenced by friends and acquaintances, these personal endeavors evolved into commercial products. After a few years of existence, the companies went in wildly different directions. Learn about why this happened through an analysis of the people, products, marketing efforts and competitive landscape of each company, as they were born.   See : Preserving and Operating Computers From The 70's and The Apple 1 Registry
6:00pm – 6:30pm : The Retro Computing Roundtable — Live!
Join David Greelish, the VCFSE's own Director, as he hosts a special edition of his regular podcast with show cohosts / producers Carrington Vanston in Toronto, Canada and E arl Evans in Portland, Oregon. The show will be streamed live as well!.  See : rcrpodcast.com and youtube.com/rcrpodcast
Sunday , April 21, 2013 — Sessions for CompUSA Main Speaking Area
10:00am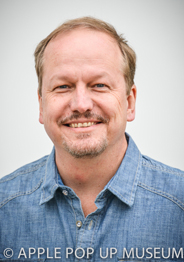 – 10:30am : Lonnie Mimms – Sunday's welcome from the creator of the Apple Pop-Up Museum.
A greeting and Q & A from the big-time computer collector, creator of the Apple Pop-Up Museum and man that helped make this whole thing possible.
Lonnie Mimms is the CEO of Mimms Enterprises, a Roswell-based real estate company, but outside his daytime work he is an avid collector of personal computers and related products. In the late 1990s, he realized that the devices of one of the greatest revolutions in mankind's history were being thrown away and decided to make a focused effort t o save as many different personal computers as he could. From that effort he has amassed one of the largest private collections of early personal computers in the US. Now he wants to share it with you. Come join the adventure and witness the revolution that has changed our lives forever.  See : applepopupmuseum.com
10:45am –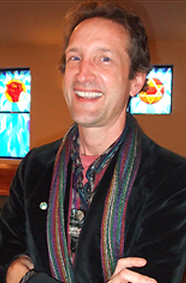 11:30am : Daniel Kottke — Apple's Path to Success – Part 1: The Early Years
Vignettes about Steve Jobs at Reed College and the trip to India, plus Apple-harvesting at All One Farm. Also some background on how Woz came to create the Apple 1.
 12:00pm
– 12:30pm : Dick Huston – Apple Cult – Apple Culture
A talk about how the early Apple "cult" became the Apple culture still evident today. It is more a story of the people than the technology. Dick will talk of the many (odd) individuals that made Apple survive and thrive; the clash of cultures as Apple went through explosive growth; the dangerous period following Apple's IPO; various failures and successes; the exit and return of Steve Jobs (and how he restored the culture that was all but extinct).
1:00pm –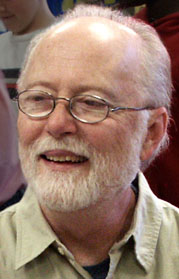 2:00pm : Robert Tinney — The original art of the covers of BYTE magazine
Robert was the artist who created the cover art for over 100 issues of BYTE magazine. BYTE was one of the leading microcomputer magazines in the late 1970s and throughout the 1980s. Please join us as he speaks about many of the images, their inspiration and creation. He'll have plenty of stories to share, plus limited signed prints for sale during the show.  See : tinney.net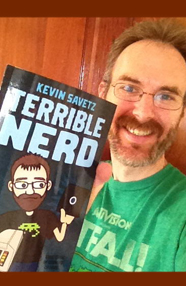 2:30pm – 3:15pm : Kevin Savets — A talk by the author of the new book – Terrible Nerd
Kevin Savetz is just such a Terrible Nerd! ; ) He's actually the author of Terrible Nerd, a new memoir about being a part of the first generation of kids with access to desktop computers. His talk is humorously called, "Digitizing classic computer publications, and stealing computers from churches: a how-to seminar".