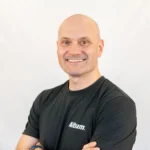 Founder and owner of JordanDSP.com, Ben is a seasoned engineer with a First Class Honors degree in Computer Systems Engineering (embedded hardware) from the University of Southern Queensland. Ben is an IPC-CID+ certified Advanced PCB Designer, and one of the first Altium Certified Trainers in the world, having played an integral role in educating electronics designers and founding the Altium Academy in early 2020.
Ben is a guru when it comes to CAD, having first learned how to use OrCAD back in the DOS days at 12 years old, and learning electronics from the age of 8. He's produced hundreds of videos in the corporate world for CAD training and marketing, and is a published author and speaker at key industry conferences including IPC-APEX-Expo, PCB West, DesignCON, ARM TechCON, Embedded Systems Conference, and more.
Ben is now focused on his own educational content and YouTube channels, teaching private Altium Designer, Autodesk Fusion 360, and open-source engineering tools training classes, and consulting on a project basis.