VCF events might be cancelled or postponed, but don't be socially distant from this t-shirt!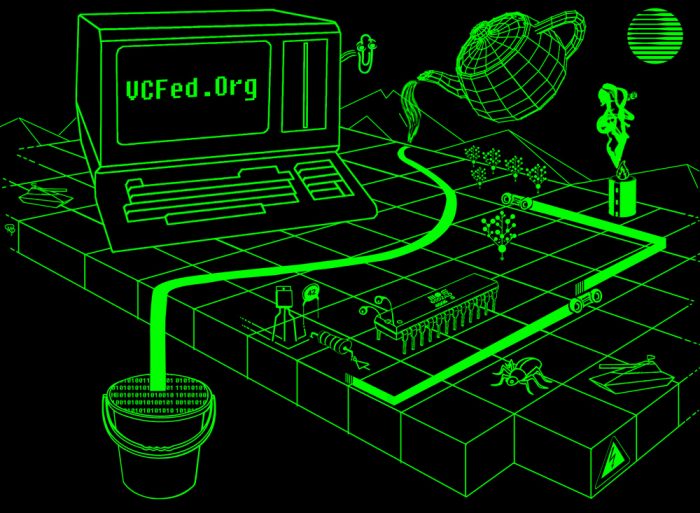 Over 195 sold!
2020-10-15 Last call! Supplies are dwindling and we won't be reordering again!
Celebrate vintage computing with a cool, custom designed t-shirt! We make these with a new theme every year and they are only available at our events. However, given the way things have been this year we are going to try making them available through mail order.
The price of this modern day artwork is $20 + shipping. Your shirt is made by A Nova Print in Portland, Oregon just for us. The shirt is a quality cotton shirt from Port & Company. Men's and Women's sizes are available.
How do you get one? Head over to https://forms.gle/NkFnsyC8knS6E1fD6 and fill out the form, where we will ask you for your name, address, shirt size, and color preference. After we receive the form we will compute the shipping cost and send you a PayPal invoice.  Shipping will happen once a week.
Below are some terrible cell-phone photos of the finished product. (Lighting is hard!)
Classic CRT Green:
Classic CRT Amber:
Read what people are saying!
"Wow!" – Anonymous
"It's a shirt!" – A Citizen
"You'll cut quite the fine figure working on your vintage gear in one of these quality shirts!" –Dean, not a paid endorser
Humor aside, we are quite serious. Support VCFed and enjoy a bit of whimsy by ordering yours!